Ater twenty some years with a local landscape architectural firm, IDG was founded in 2001 out of a desire to provide environmentally compatible design. The first year of the business consisted of designing custom homes and at the end of that first year we moved to our temporary office that felt more like a sweat shop than a design studio. We grew rapidly, having the opportunity to work with a variety of clients and developers, traveling to Italy and California to study gardens and architecture for specific projects. I deeply appreciate and consider my past clients as friends
making our latest expansion to our new office possible. As a design team, we are unwavering in our desire to provide our clients with creative design solutions to specific landscape and land planning needs, while giving environmentally sensitive solutions which exhibit quality and design integrity.

Employee Profiles-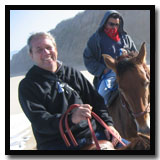 Michael Sapusek-
Bachelor of Landscape Architecture, Ball State University
Bachelor of Science in Environmental Design
Ball State University Minor in Natural Resources, Ball State University
Licensed in State of Florida in 1980 (no, 676).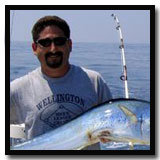 Paul Weintstein-
Bachelor of Landscape Architecture, University of Georgia 1986
Licensed in State of Florida Since 1990 (#1402)